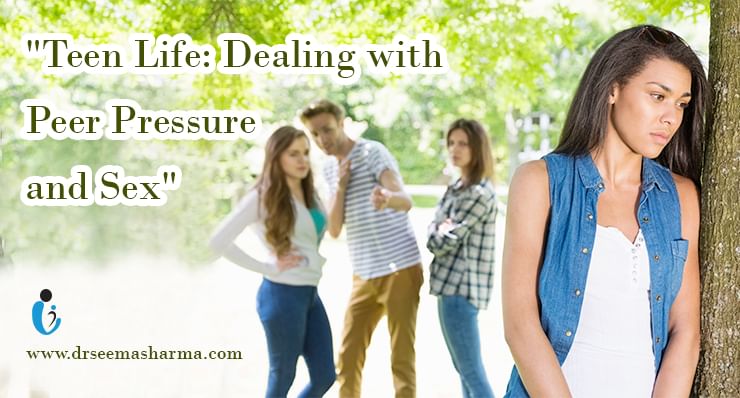 A survey conducted by Childline organization United Kingdom stated that teenage girls in the UK do not report incidents of sexual assault because of persistent peer pressure. It is extremely worrying for adults that a large number of teenage girls in the UK, who are sexually attacked by boys, keep the criminal incident to themselves. This kind of attitude is a recipe for disaster for teenagers, especially young girls. An entire generation of young souls is fading away by remaining silent over crimes that should otherwise come out in public.
Silence of the Dames The research conducted in the UK said that girls are more likely to report attacks by adults but somehow fail to report attack by boys their own age.
Unveiling facts about peer pressure and sex, the research said that the effect of peer pressure in shaping the views of teens is still strong. Teen girls are being pressurized into having sex by their immediate friends.
Images of desire, lust, and disgust floods the mainstream media and can be easily viewed by children without any hindrance. And you wonder where these kids get all the kinky ideas that you may have had the pleasure of listening to.
Peer pressure first pushes a kid to engage in risky sexual activities and then expects the kid to hush up the matter. Such matters are buried then and there. Boys Not Safe Either The cases of sexual assault are not confined to teenage girls alone.
In fact, many teenage boys are also pressured into having sex by peers, even if it goes against their will. The study, mentioned earlier, has made a dedicated attempt to unearth some relics from the world of sexual assaults on teenagers. Deafening Silence Teenage boys and girls are made to submit to the whims of the larger group that act to cover up a crime by painting the picture of sexual assault in normal shades.
A crime when cooked according to the taste and norms of society ceases to be seen as a crime after some time. Even the victim hushes up due to fear of societal backlash and getting exposed in front of their parents. The weight of taboos proves too heavy for the young shoulders to carry and the memories of sexual assault are bottled up in a distant corner of the mind, waiting to explode into chaos some day.
Still, occurrence of sexual assault among teenagers should not be veiled under one pretext or another. The dreadful part is that the culture is picking up among teens. More needs to be done in this regard by the authorities concerned, or else we will have to suffer at the hands of a lying and conniving generation of adults in the coming days.