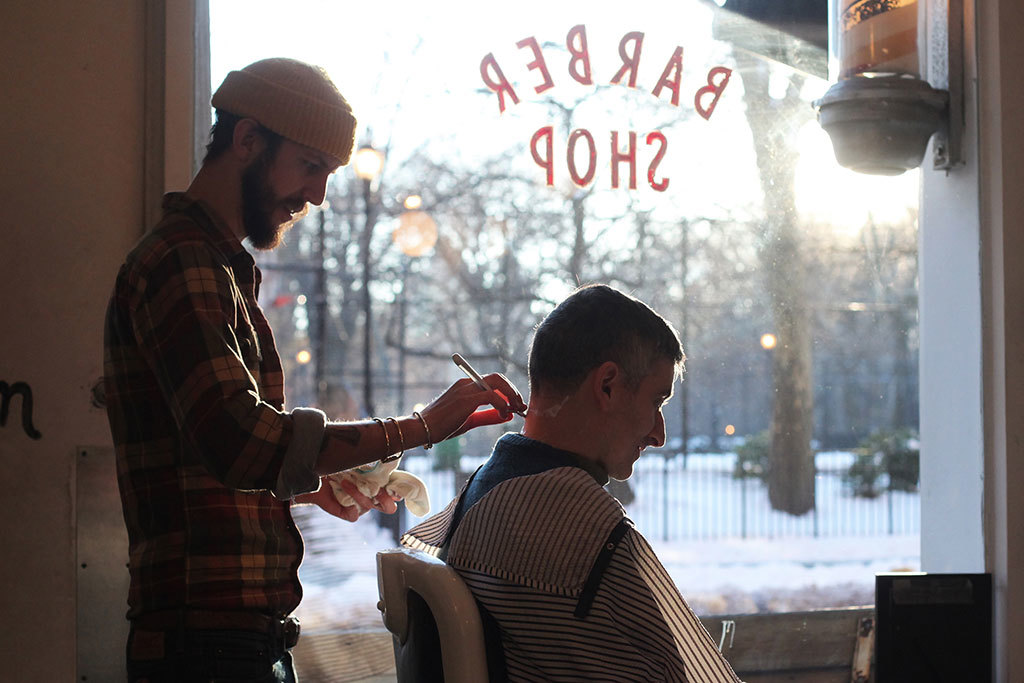 An hour in a spa-like atmosphere, catching up on glossy mags, and leaving with a new style? Constant trims might seem reasonable to some, but not me. This is how my wallet and I fell in love with barbershop cuts. In high school, I had a series of pudding-bowl chops, courtesy of the local salon school.
Things got marginally better when I started going to a nearby budget salon. This shop specialized in a quick-and-easy pixie with a long hairline, straight across in the back; think Emma Watson in The Perks of Being a Wallflower, minus her excellent bone structure and team of professional stylists.
An embarrassing percentage of my small college had the exact same haircut. Eventually, I graduated to real salon haircuts -- and their real salon price tags. They certainly looked better than my old budget cuts, but after a few years I was sick of paying for them again. One weekend, when my hair was looking particularly shabby, I was running errands downtown when I passed by a barbershop. I sat down between a college bro and an old man with a cane and waited for my turn, wondering if this chop would mark another notch on my bad-haircuts bedpost.
Even with the wait, I was still in-and-out in half an hour. Do your research first. Look for a place with a line. Come with clean hair. I learned this one the hard way. Watch your spot in line. Be specific about what you want I try to tip a bit extra to make up for it. Have you been to a barber? Got some mullet tales of woe? You know you want to talk about it.