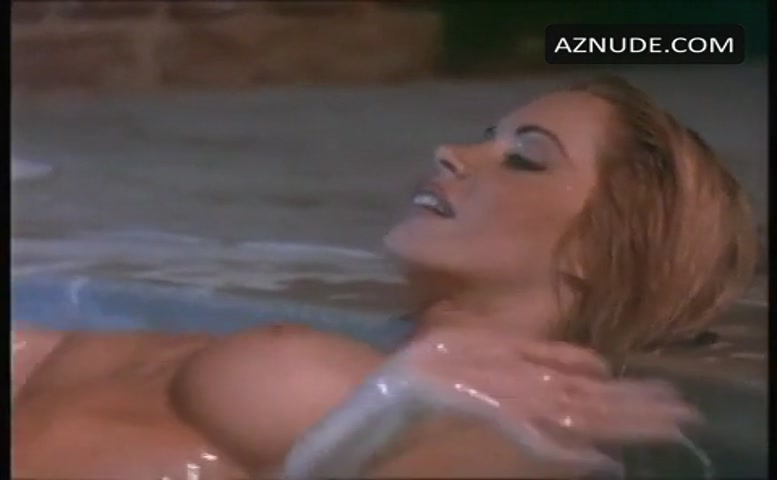 The publisher's final edited version of this article is available at Med Care See other articles in PMC that cite the published article. Abstract Background Research has documented an association between Magnet hospitals and better outcomes for nurses and patients. However, little longitudinal evidence exists to support a causal link between Magnet recognition and outcomes. Objective To compare changes over time in surgical patient outcomes, nurse-reported quality, and nurse outcomes in a sample of hospitals that attained Magnet recognition between and with hospitals that remained non-Magnet.
Research Design Retrospective, two-stage panel design using four secondary data sources. Results Emerging Magnet hospitals demonstrated markedly greater improvements in their work environments than other hospitals. On average, the changes in day surgical mortality and failure-to-rescue rates over the study period were more pronounced in emerging Magnet hospitals than in non-Magnet hospitals, by 2. Similar differences in the changes for emerging Magnet hospitals and non-Magnet hospitals were observed in nurse-reported quality of care and nurse outcomes.
Conclusions In general, Magnet recognition is associated with significant improvements over time in the quality of the work environment, and in patient and nurse outcomes that exceed those of non-Magnet hospitals. Despite the growth of this program over the past 20 years, and research showing better outcomes for Magnet hospitals, it is unclear whether Magnet recognition reflects an award for hospitals that are already excellent, or whether the arduous application and peer review process constitutes an intervention that results in improved nursing care and patient outcomes.
A growing body of research shows an association between Magnet recognition and better outcomes for both patients and nurses. The first study to link Magnet status to patient outcomes was published in Medical Care in To our knowledge, only one study has examined how hospitals change in terms of their work environments and outcomes as a result of undergoing the Magnet process. Significant changes in features of the work environment and outcomes after Magnet recognition were found, including increased nurse autonomy and administrative support.
The results from this case study suggest that changes in the work environment resulted from the requirements for successful Magnet recognition. Because the pursuit of Magnet status requires a significant investment of financial and human resources, 17 , 22 hospital leaders need strong evidence about the link between Magnet recognition and outcomes. A major limitation of existing studies is that nearly all have employed a cross-sectional design, which limits our understanding of the degree to which the relationship between Magnet recognition and outcomes may be causal.
In this study, we aimed to address this major gap in knowledge and take advantage of a unique panel dataset of hospitals in Pennsylvania to examine and compare changes in the work environment of nurses, as well as changes in rates of patient outcomes mortality and failure-to-rescue , nurse reports of quality of care, and nurse job outcomes burnout, dissatisfaction and intentions to leave in a set of hospitals that attained Magnet recognition i.
Methods Data Sources and Sample We employed a retrospective, two-stage panel design using four sources of data: Measures of the nurse work environment and nurse-reported quality and job outcomes were derived from the Pennsylvania Registered Nurse Survey and Multi-State Nursing Care and Patient Safety Survey , which were collected by the Center for Health Outcomes and Policy Research at the University of Pennsylvania. Nurse respondents provided the name of their primary employer.
Patients included in the sample were between 20 and 85 years old admitted for a general, orthopedic, or vascular surgical procedure.
Patients with these diagnoses were selected as they are present in most hospitals in large numbers, and because risk adjustment methods for this sample of patients have been extensively tested and validated. To obtain reliable estimates of our measures, we restricted our sample to hospitals with at least 10 respondents to the nurse survey and at least surgical patient discharges in both and The final sample included hospitals 11 emerging Magnet hospitals and non-Magnet hospitals.
Two specialty hospitals recognized as Magnets were excluded because they did not treat adult general surgery patients. Measures Magnet Recognition A binary variable was created for whether or not a hospital was recognized as a Magnet by Given that the Magnet application review process takes approximately 1 year to complete, we included 2 hospitals whose first recognition was in as they were likely to be performing to Magnet standards in , during the time of the nurse survey.
An overall score was calculated by averaging the five subscales. Patient Outcomes The two patient outcomes of interest were day surgical mortality and failure-to-rescue FTR , or deaths involving patients who had developed at least 1 of a set of 39 potentially preventable complications.
Risk-adjusted day mortality and FTR rates per 1, patients were calculated for each hospital in both study years. This measure has established validity in predicting patient outcomes, such as mortality, using independent data sources.
Adjusted rates of the nurse-reported quality outcomes were constructed for each hospital in both years. Nurse Job Outcomes Nurse job outcomes included burnout, job dissatisfaction, and intentions to leave their current position. Intent to leave was a dichotomous variable based on an item that asked nurses to report whether they intended to leave their current employer within the next year. Hospital-level rates of nurse job outcomes were constructed for each year and are reported per nurses.
Adjusted rates of the three nurse job outcomes, accounted for age, sex, full-time status, and unit type following previous work. Prior work has demonstrated that changes in nurse staffing and nurse education are associated with changes in the outcomes under study here. Analysis We descriptively examined and compared characteristics of patients and hospitals, as well as patient and nurse outcomes, in emerging Magnet and non-Magnet hospitals at each time point and We estimated the changes in work environment occurring in emerging Magnet and non-Magnet hospitals over time using the overall and subscale scores of the PES-NWI, and tested the significance of the differences in those changes in the two groups of hospitals with t-tests.
We then employed a two-period difference model that allowed us to examine whether changes in outcomes in emerging Magnet hospitals were significantly different from hospitals that remained non-Magnet.
Use of the fixed effects difference model theoretically controls for all unmeasured characteristics of hospitals that did not change over the time period. We included as covariates in the model those features that changed and for which we had empirical measures and, following Allison, 39 a few characteristics that were largely stable but had differing effects at the two time points.
Both nurse and patient outcome models were also adjusted for the baseline value of the different outcomes, and were weighted by the total number of nurse respondents in the hospital when analyses involved nurse outcomes or by the total number of patients in the hospital when analyses involved patient outcomes across the two years.
While ideally we would like to assess the effects of Magnet recognition and changes in work environment concurrently on changes in outcomes, we were unable to assess these features jointly in the difference model due to collinearity of the two variables; therefore only Magnet status was included. All analyses were performed using SAS version 9. Results Selected characteristics of patients and hospitals in the samples of emerging Magnet and non-Magnet hospitals in both study years are presented in Table 1.
In , a number of significant differences in patient and hospital characteristics were observed between emerging Magnet and non-Magnet hospitals. By , these differences remained except for the proportion of male patients. Notably, all Magnet hospitals had become teaching institutions and had obtained the capability to perform highly technical procedures by Magnet hospitals also had significantly higher percentages of baccalaureate-prepared nurses than non-Magnet hospitals